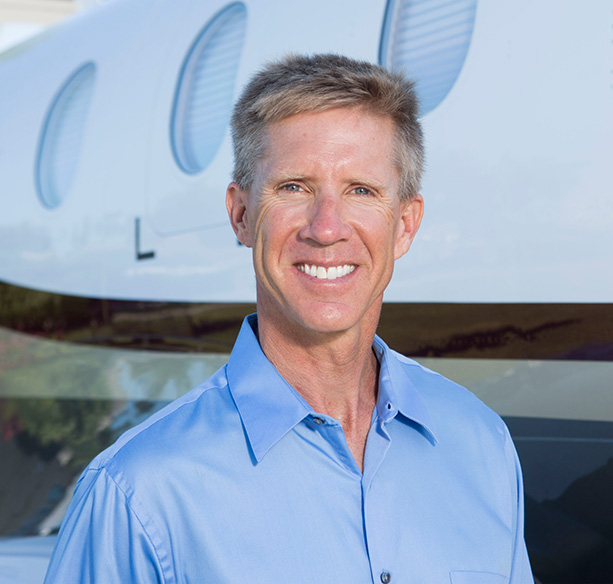 Erik Hjortaas
Erik has been involved in the customer service industry for over 25 years, has been a pilot for over 23 years, and has been flying professionally for nearly 15 years in the corporate world. Erik holds an Airline Transport Pilot certificate, is type rated in the Citation 560 and Dassault Falcon 50, and has over 6400 total flight hours.
He trains annually at Flightsafety International and holds an FSI Pro Card. Erik has extensive Pilatus PC-12 experience with more than 3200 total hours as Pilot-in-Command of the PC-12, with most of those based in Denver flying in and out of the challenging Rocky Mountain airports.
For eight years he flew in support of a 50-meter motoryacht. He was charged with managing the yacht as well as delivering guests, crew and provisions to all areas of the United States, Central America and Pacific Northwest. Erik brings his meticulous attitude towards cleanliness, maintenance, safety and client care that he implemented during his tenure as a charter yacht captain and manager.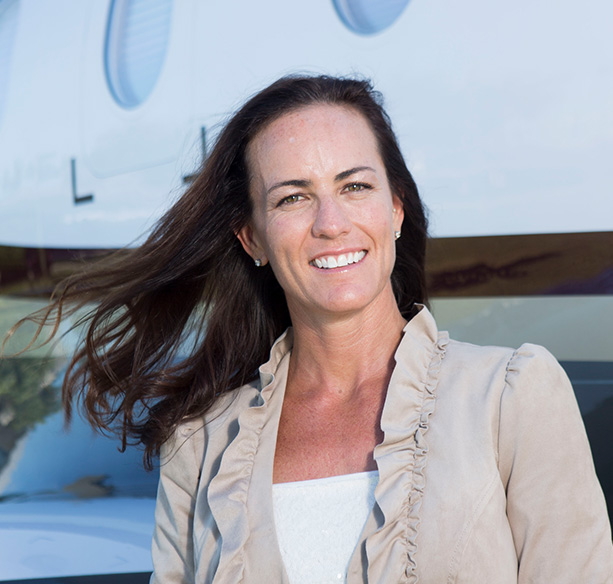 Suzanne Hawkins
Suzanne has extensive experience working in the elite customer service industry. She began traveling and working on private and charter yachts from Florida, Bahamas, West Coast and Alaska to most of Central America including the Panama Canal. After working in various capacities on these yachts she took a two year hiatus to attend the Florida Culinary Institute where she earned an Associate's Degree in the Culinary Arts.
She then went back into the yachting industry as a chef. Suzanne concluded her yachting career by working on the design, conception and construction of the interior of a 50-meter motoryacht. During the construction and completion of the yacht Suzanne worked as one of the corporate pilots for the owners, as well as the interior manager of the yacht.
Miss Hawkins has been a pilot since 1998 and holds a commercial pilot certificate with single engine, multi-engine and instrument ratings, as well as being simulator trained regularly in the Pilatus PC-12. She has logged over 1400 total flight hours with 800+ in the PC-12.